Cointreau Constellations / Midnight in Dubai
ChokdiDesign was commissionned to design a label to fit the copper covered Cointreau bottle.
The brief wanted something lighter but faithful to the original bottle, but still had a link to Dubai and the image it conveys.
We chose to go towards something dark, silver and golden to connect with the image of the moonlight glowing on the dunes, and keep a very luxurious feel.
Commenting on the design, Dubai Duty Free Executive Vice Chairman Colm McLoughlin said:

"We are delighted to showcase this limited edition Cointreau bottle at Dubai Duty Free, which has been specially produced for our 28th anniversary. It is a beautiful design and we believe that our customers will respond very well to it."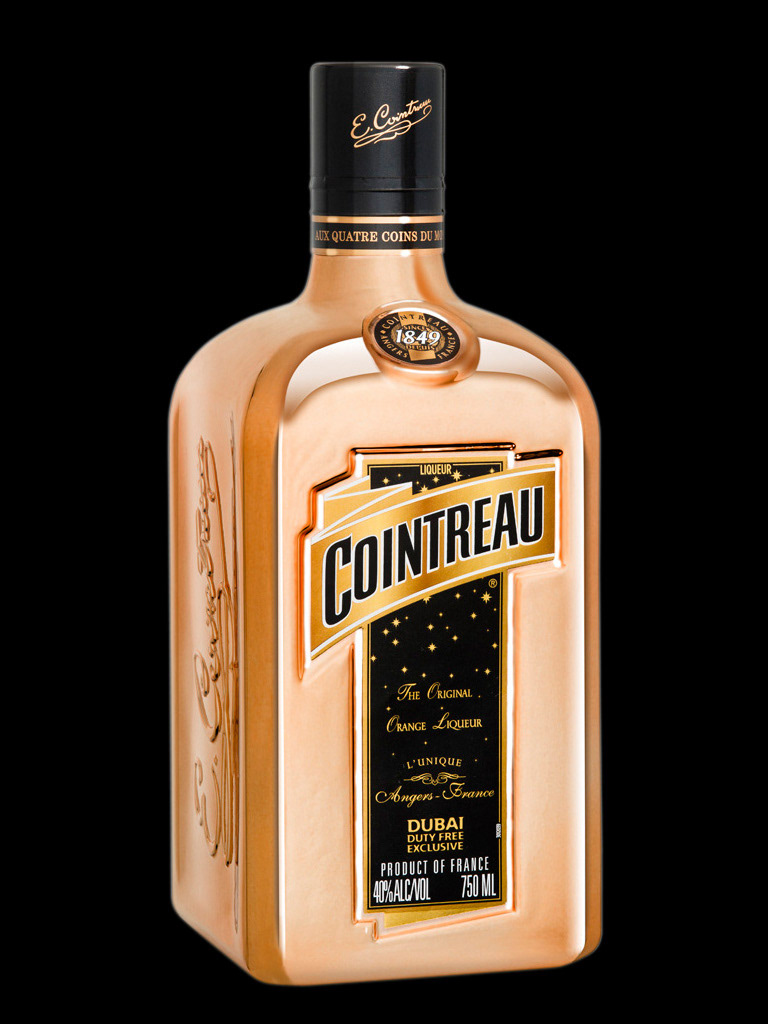 Print Promotional Visuals
ChokdiDesign created a visual for local promotion.
Leads and final versions :